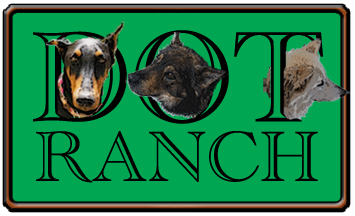 Scio's Source for Navajo-Churro Sheep, Heritage Poultry, and Fiber Products
(503) 575-8489 Tuesday-Saturday 10:00am-6:30pm
---
Tucked up along the rim of the Willamette Valley, with the mighty Cascades towering above, Dot Ranch is a slice of paradise.
Located on the outskirts of Scio, Oregon, we make our home and ranch on a small, sustainable property that seems like it was carved just for us from the basalt and clay. Long known for its outstanding sheep range, Scio is home to one of Oregon's oldest sheep gatherings, the Linn County Lamb & Wool Fair , held since 1935. Also known for being the home of several covered bridges and a scenic route popular with bicyclists and motorcyclists alike, Scio sports the Sheep Thrills Fiber Festival and Stock Dog Trial. With a population below 900, Scio is the sort of town where the postmaster greets you by name and the neighbors are always ready with a helping hand or a loaned tool to get the job done. Establishing a family farm here in this community, we spend every day in gratitude for the harmony, health, and hope we have found.
Here on Dot Ranch, we believe in the strength of the family farming and ranching community.
All too often today, people have no idea where their food comes from, or what's in it. When folks put on their clothes in the morning, they seldom stop to think about who made them, where the fiber came from, or whether or not the processes along the way were ethical. In urban communities, it is often difficult, if not outright impossible, for people to grow their own food or even maintain basic connections between their bodies and the food that sustains them. We would like to see that change. We believe in the right of every day people to know where their food comes from. We believe in sustainability in action, not just catch words on some executive plate. Our very land reflects that, with wildlife grazing our fields and living in our forest. Through careful stewardship we prove that a haven for wildlife and a home for humans can indeed coexist. By providing healthy, sustainably sourced meat, heirloom vegetables, and fiber from our ranch to your home, we can help you change this trend as well.



Besides providing a sanctuary for wildlife, Dot Ranch is home to a different sort of threatened animal.
Here, we work to preserve two of America's oldest and most threatened livestock breeds, the Navajo-Churro Sheep and the Mottled Java Chicken. We are proud members of the American Livestock Breed Conservancy, an association dedicated to the preservation and revitalization of endangered livestock breeds. Factory farming, with its reliance on bigger, quicker, faster, has turned its back on the animals that kept our ancestors alive. Those animals, from which modern breeds came, are a living repository of genetic wealth. We invite you to learn more about our animals, our philosophy, and our products by exploring this website. So come on in. Get to know your food, and get to know your farmer.