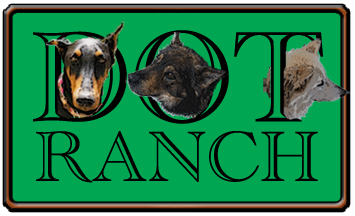 Scio's Source for Navajo-Churro Sheep, Heritage Poultry, and Fiber Products
(503) 575-8489 Tuesday-Saturday 10:00am-6:30pm
---
An Introduction to Navajo-Churro Sheep
Every shepherd knows that their sheep are the best of all sheep, and there's no doubting that it must be a prerequisite for this line of work to be completely assured of this solid truth. Why else would we toil so hard at the long hours and sheer physical labor needed to be a successful shepherd, if we didn't believe in the superiority of our own animals? Here at Dot Ranch, we can't say that we're any exception to this rule, although I would like to think that our sheep truly are as fantastic as my heart describes. When you dedicate your life not only to sheep, but to a heritage breed of sheep, you need to be even doubly assured that your animals really are the best of the best. Becoming a steward of a heritage breed isn't just about owning a unique breed, or enjoying a rarity. It's about being responsible for the perpetuation of a long and rich past, into a strong and healthy future.
"So why raise Navajo-Churro Sheep?" It's a common question, and one which could take a while to answer if you catch me on a slow day. The truth varies depending on what day of the week it is, but it's all part and parcel of the greatest truth of them all: Because I love them.

Navajo-Churro Sheep are uniquely suited to the small sustainable ranch. They can thrive on forage that most modern sheep would bloat or starve on, and they will positively reward you beyond all reasonable expectations in wool and lambs if they are well fed and watered. They can exist in some of the most inimical environments of North America, surviving days without water, which makes them uniquely situated to today's drought stricken landscape.

Their fleece is unmistakable, with it's tripart dual coat that consists of a small amount of tough, durable kemp, a soft inner coat, and a long, lustrous and supremely strong outer coat. Unlike the fleece of many other breeds, Navajo-Churro Sheep have a very straight coat, completely free of crimp and usually only with a very gentle wiggle. While their wool isn't as soft as their more famous counterparts the Merino, Navajo-Churro wool is much stronger, more long lasting, and more likely to be water repellant and insulative. This makes their fleece profoundly suitable for rugs, weavings, and overgarments. The long lasting beauty of Navajo rugs owes a great deal of its durability and luster to the wool of the Navajo-Churro Sheep, a fact which true collectors never argue. However, fleece isn't the only thing Navajo-Churro Sheep have going for them. They are also known for their cream rich milk which is perfectly suitable for traditional sheep cheeses such as Manchego, and their meat has a delightful light flavor that is sought after by restaurants and discerning chefs all across America.
The true story of Navajo-Churro Sheep lies within the heart of the Navajo Nation, in the stories of the Diné people who received the Churra sheep as a gift of their deity Changing Woman. European historians point out that Navajo-Churro Sheep originated from the Spanish conquistadores who brought the tough Spanish Churra sheep on their ships across the seas, and then, in the late 1500's, up from Mexico and into the Pueblos of the Southwest and the Rio Grande's fertile banks. Once again, there is truth, and there is truth, and who are we to say which story is correct? What can't be denied is that the Spanish Churra sheep is a distinct animal from the Navajo-Churro Sheep, and it is the women of Navajo Nation who took these four legged children to their hearts and souls, bringing forth a unique breed perfectly suited to their land and their life. The Navajo saying "Sheep is life" is both simple, and poignantly profound.
Navajo-Churro Sheep are the ultimate homestead sheep, what with their ability to survive in rapidly and aggressively changing environments. They are a smaller breed, but what they exchange for size is made up for in an intelligence and toughness that modern commercial sheep just flat out don't share. Their flocking instincts keep them alive in areas plagued by predators, and there is no mother so dedicated as a Navajo-Churro ewe. Twins and triplets aren't uncommon with these sheep, but unlike many other breeds, it's rare to wind up with bummer lambs. They readily recognize the difference between a known and friendly face (including the farm dogs) and the unknown and dangerous faces of predators, strange dogs, and new people. Due to their intelligence and instinctive behavior, Navajo-Churro Sheep aren't as docile as modern commercial breeds, but they also aren't nearly as easy to kill through disease, hoof rot, parasites, or predation.
---
The Navajo-Churros of Dot Ranch
Yet another truth of shepherding lies in the fact that there is no "one true way" to raise sheep, a truth which some find harder to swallow than they would like to admit. Like any other ranchers out there, we have our own ideal of where we'd like things to wind up. When it comes to raising a heritage breed, it's all too easy to fall into the trap of believing that every single animal is precious, and they should all be bred. While I won't argue that all my sheep are precious, I can't stress enough that just because they're a rare breed doesn't mean that they should all be bred. I select my breeding stock with great care, because I only want the best possible representatives to pass on their qualities, leading to stronger offspring, more fleece, and higher quality meat from my flock. Most importantly of all, being selective in choosing breeding stock leads to a longer lasting breed, with the built in diversity needed to withstand a world that never stops changing.
My own personal vision of our flock is tinged by my background in biology and natural resource management. The Dot Ranch breeding program centers around producing genetically diverse sheep that are true to the distinct traits of the Navajo-Churro breed, with an emphasis on fleece quality and meat production. While I do admit to a curiosity about the dairy aspects of this breed, I just don't have enough time to master everything. The largest commodity in production from our flock is fleece, sold both locally and globally through various artists market places. Most of our customers are handspinners, carrying on a tradition nearly as old as humanity itself. Navajo-Churro fleece is also in high demand with felters who make the most of its unique texture and unparalleled strength. I select our breeding stock for their size, conformity, fleece, and genetic background. To see our sheep, please follow the links for each year.

---
---
---
Dot Ranch 2013 Navajo-Churro Lambs


---
Dot Ranch 2014 Navajo-Churro Lambs
---
Resources and Reading Material

If there is one piece of advice I would thank my parents for the most, it would be for their continual mantra that "you can never learn too much about the world." A lot of people make the mistake of thinking that because sheep are smaller animals, they must be easier to raise than cattle or horses. A lot of people find heartache in the paddock when they discover they're wrong. Even experienced shepherds know that our knowledge is always expanding, always hurtling forward, and a responsible steward makes the best effort to stay on top of that. With that in mind, if you find you'd like to learn more about Navajo-Churro Sheep, or just sheep in general, here is a list of resources.
Websites

The Navajo Churro Sheep Association is an obvious first stop for both the newcomer and the oldtimer in the Navajo-Churro world. While you're there, I highly recommend you download the "Guide to the Selection of Navajo-Churro Sheep". (Or just click save as on that link and let it download!)

No discussion of Navajo-Churro Sheep should ever exclude the very people who engendered this magnificent breed. To learn about the Diné (Navajo) peoples and their fight to keep their culture alive, visit the Diné be' Iiná website and open your heart as well as your head. Even better, get involved with the courageous women and men of Navajo Nation who refuse to let their culture be overwhelmed.
Other helpful links:


Society for Range Management- Vision: a well-trained and highly motivated group of professionals and rangeland users working with productive, sustainable rangeland ecosystems. Mission: to promote the professional development and continuing education of members and the public and the stewardship of rangeland resources.


The Oregon State University Extension Service Small Farms outreach program. This is a wonderful resource for Oregon farmers both beginning and established. Providing everything from workshops to online and print publications, the OSU Extension Service is one of the best sources of scientific and practical knowlege available.

The Washington State Shearing School, held at Washington State University and sponsored in part by the American Sheep Industry and the Columbia Basin Sheep Producers.

Slow Food USA , an organization that describes itself as "Slow Food is an idea, a way of living and a way of eating. It is part of a global, grassroots movement with thousands of members in over 150 countries, which links the pleasure of food with a commitment to community and the environment." This is their page extolling the virtues of Navajo-Churro Sheep and their culinary value.

Books
The Encyclopedia of Historic and Endangered Livestock and Poultry Breeds
, by Janet Vorwald Dohner and published by Yale University Press. This is a fantastic book with a wealth of information. I was greatly impressed with Ms. Dohner's research, and found far more accurate information than I had expected.
Living With Sheep: Everything You Need to Know to Raise Your Flock
by Geoff Hansen and Chuck Wooster and published by Lyons Press. This was a cute book, but I would only recommend this to people who have absolutely zero experience with animals and farms. It is an easy reader, and feels almost like a memoir, but there is good info for the completely lost in there. However, this book is really aimed at urban folks looking to start a country hobby farm on a couple of acres, and it doesn't add much to the experienced shepherd's toolbox.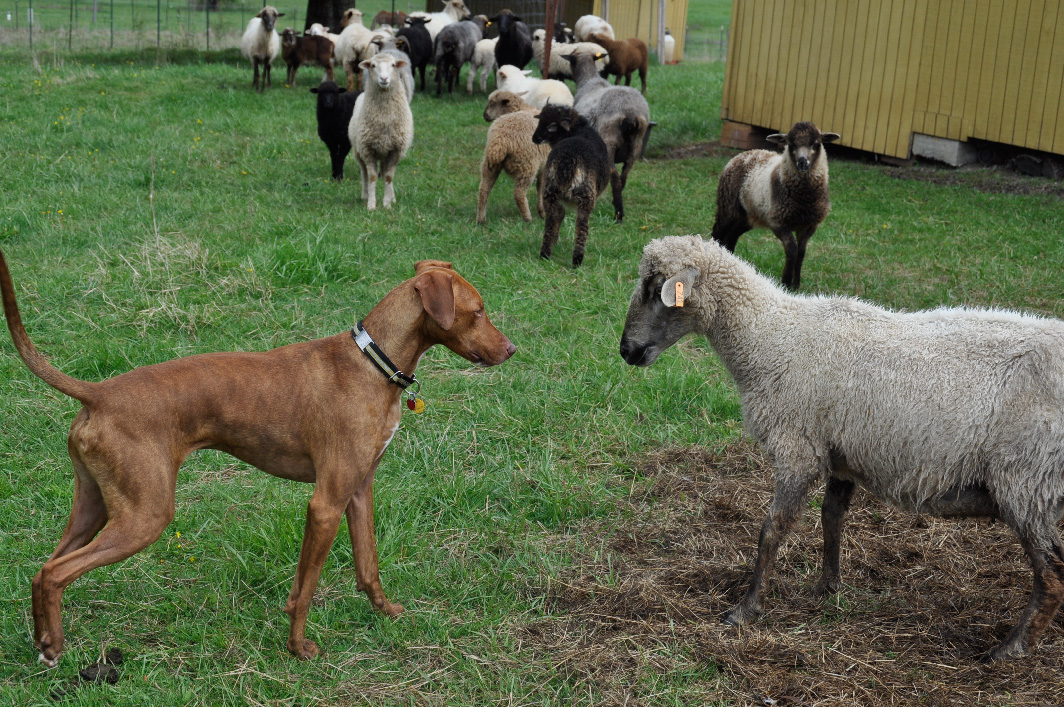 Storey's Guide to Raising Sheep
by Carol Ekarius and Paula Simmons and published by Storey Publishing, LLC. This is an outstandingly useful book. Another easy reader, it's much more informative than the Hansen & Wooster book, and is organized very well for easy flipping to the exact chapter you need. If there was one book I think every new shepherd should have on their shelf, this would be it.
Sheep Production Handbook
produced by the
American Sheep Industry Association
. This is THE definitive source of information on sheep in America. This tome covers everything from handling, health, wool, on down to predator control, state extension services, and State Animal Health Officers. Produced regularly, it now comes with a CD ROM stuffed with useful goodness. The price tag may look high, but for the condensed experience of thousands of the best shepherds in the U.S., it's well worth it.
Some Deeper Reading
When Navajos Had Too Many Sheep- the 1940's by George A. Boyce, published by Indian Historian Press. This book is invaluable for getting a first hand insight into the years of the stock reduction policies which resulted in tens of thousands of Navajo sheep being slaughtered by the U.S. Government. While this story is written by a white man, it was remarkably progressive for the times, and it is a very solid and comprehensive historical slice.

Katie Henio: Navajo Sheepherder by Peggy Thomson, published by Penguin Books USA, Inc. This is a children's book, rich with beautiful photogaphs, and a gently told story about a Diné weaver and shepherdess. It is also a beautiful story, that people of all ages can appreciate. I read this to my son, and he takes great delight in pointing out the things that are just like home in the photos.


Dreaming of Sheep in Navajo Country by Marsha Weisiger, published by the University of Washington Press. This book is not only an environmental historian's unique viewpoint on the history of the livestock reductions which nearly annihilated the Navajo-Churro Sheep as a breed, but also a very human look at the social, cultural, and spiritual toll that happened to the Diné peoples, especially to the women who had lost so much more than just their animals. Weisiger does a masterful job of weaving the many elements together, but it should be remembered that this is still the account of an outsider, and cannot truly portray the pain of the people who nearly lost everything when they lost their sheep. It does a darn good job coming close though.